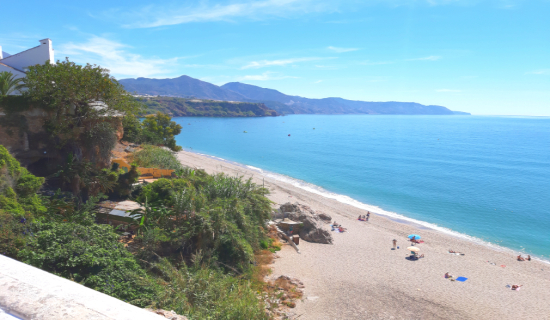 Renting out your home in Andalucia, Spain | 8 essential things you need to know before you open the doors
If you own a (second) home in the South of Spain, you probably have thought about renting out your home to friends, family or tourists already. Once you decide to rent out your property, there are several things you need to take into account before you can welcome guests. In this blog I will discuss eight frequently asked questions and I will clarify the rental process.
Please note: the answers to the FAQ's are based on the legislation in Andalusia, the laws and regulations in other parts of Spain may differ slightly.
Why should I rent out my house?
In times of low interest rates it can be interesting to invest your savings elsewhere. Renting out your holiday home in Spain is generally a low-risk business, if you meet all the requirements and if you organise the rental process properly. 
Can I just publish my property and welcome guests?
No. If you are planning to open your home for tourists, in Andalusia it is mandatory to subscribe your home at the tourism register (Registro de Turismo) first. Subsequently, you will also have to register your apartment at the local police station (Guardia Civil). This is also compulsory, since every guest must be registered (online) in the police system after check-in. If you do not register your guests, you risk getting a fine of up to € 5,000.
How can I register my property?
You can arrange the registration of your house at the tourism register by sending a signed registration form to the Tourism & Sport department of the Junta de Andalucía (= the government of the Autonomous Community). Once your registration has been received, you will have to wait 15-30 business days for confirmation, in practice this may take even longer. You can also complete the registration procedure in the online office of the tourism register, for which you need a digital signature. You can request this digital signature at the local municipality. To register at the Guardia Civil, you must go to the nearest police station. This registration process goes quite smoothly, you will be outside with the required documents within half an hour.
I am registered. Can I start renting now?
In fact you can. Remember that your home has to meet several requirements and if an inspection takes place, you must have all required papers. However, the inspectors cannot easily keep up with the number of registrations, so it can take 1-5 years before someone actually knocks on the door of your holiday home. For example, there must be complaint forms, a first aid kit, air conditioning in every room and clean bedding. Please contact us for the complete overview of terms and conditions!
How can I arrange the rental if I am not there or not very often?
In that case it is useful to hire a specialised rental company or intermediary. The specialist can generally take care of the rental process on three different levels:
Booking management - The intermediary takes care of bookings and the communication with the (future) guests and is responsible for managing the online advertisements on Booking.com, Airbnb, etc. This party communicates the bookings with you and you arrange the check-in, check-out and cleaning. Cost: 5-10% of the room rate per night.
Check-in - In addition to finding guests, your rental partner also takes care of the check-in at this level. Guests are welcomed, shown around and reported to the police register. Cost: 10-15% of the room rate per night.
Full Service - This is the most convenient level of rental. The rental partner or intermediary takes care of the entire process - from reservation to cleaning - perfect if you are unable to come to location. The costs for this service level are around 20% of the room rate per night.
Do I have to take an additional insurance?
Before you start renting out your home, you must take a seguro de responsabilidad civil (civil liability insurance). This means that you are insured, among other things, if guests suffer physical injury in your home. These insurances are available from €65 per year. Furthermore, it is recommendable to take an additional insurance to cover damage to your furniture or personal belongings inside.
And what about taxes?
You will have to pay tax over the net rental income in Spain. There are expenses you can deduct from your total rental income (such as: water/electricity, cleaning costs, insurance, etc.). After deducting all costs, you pay 19% tax in Spain over the net profit. Normally you do not have to pay extra taxes in your home country. 
Undoubtedly, there are many more questions that come to your mind thinking about renting out your home in Andalusia. Do not hesitate and contact us via the website, an e-mail or Whatsapp if you are looking for more answers to questions regarding renting your home.
Contact us